If you run a food page on social media platforms, you will bring regular content to your feed. Your audience is likely to get tired of the same type of content, even if it is tough to bring up something new every other day. Food photography is expected to blow up only if the subject in the photograph looks appealing to your viewers.
Impress your viewers every other day with new posts and a new category of ideas is quite a big deal. Moreover, the more you work on your photographs, the more you get out of ideas. To save you from that, here are some of the most fantastic ideas to take food pictures.
Flat lays 

Creative food photography has to include ideas of flat lays. We use flat lays to bring out various aesthetics in general photography, and even in food photography, it works wonders. Flat lay is a kind of tabletop photography where all the components of the configurations are organized on a straight surface. Here, the photographer has to take pictures from the top view to bring the flat lay composure. For making this kind of photography happen, you need to use a 90-degree robust tripod.
Dark Images
The objective of dark food photography is to experiment with shadows and backgrounds to draw the audience's attention to the subject featured in the foreground. In this kind of food photography, wooden tables, furniture, and dark back backdrops. This helps to bring out a rustic Vibe to the photographs. Also include wooden props that can complement the photograph well. It could be a chair, an old cabinet door, or a table. Make sure all of these props are nicely polished. 
Splash Photography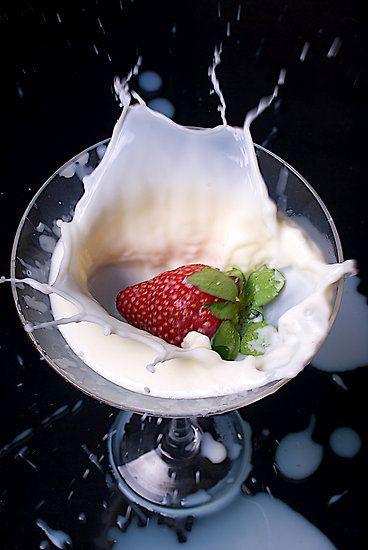 Food photography is that including liquid food products that day cannot be well complemented with a standstill position. These food items need a more dynamic element in them. One of the most effective ways to get these dynamic components is by capturing splash food photography. However, this method has to be precise and rapid. To capture this kind of photograph, you need to be utilizing the most speed. Also, make sure that the shutter speed is 1/1000+. To capture the splash, your camera needs to be in continuous shooting mode. The props also need to be ready, so that you can get the perfect shot at the given moment.
Comical pictures
Humour is one of the best qualities that you look for or in a person or day to day objects. This procedure also works great in food photography. Particularly with baby food, this procedure can be used in a very creaI've manner. Comical expressions can make your food look lively and add a human element to them. Make sure you utilize every part of the food to make these comical scenarios and expressions for your photograph.
Deconstruction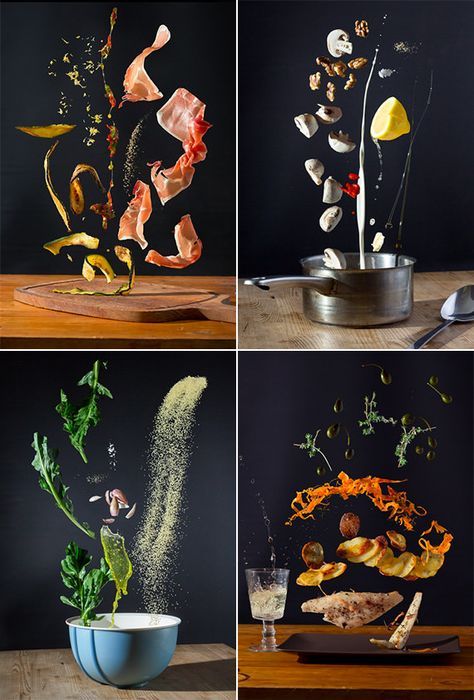 The procedure of the construction can be of two kinds. You either cut the food or view the used ingredients. This method can categories the photograph in stages of the cooking process. You can again pursue the deconstruction technique by snapping an ultimate product encircled by the fresh ingredients. Similarly, you can also capture the ingredients only. Such a procedure is particularly prominent among cafes that want to depict a list of healthy meals.
Capture words
Often when you bring a typographic element in the food photographs, it looks more appealing to your viewers. There is no doubt that this kind of procedure is going to be time consuming. All the ingredients that you will use for making the words will be quite difficult. However, the pictures are going to be worth all the effort. Before starting with anything, plan out the kind of photograph you want and sketch it down. This way you will have an idea of the initial result. Figuring out and initiating the kind of want you want for the photograph will be the biggest obstacle. Try to utilize the infusion of different food ingredients so that there can be a prominent contrast.
Incorporate Symmetry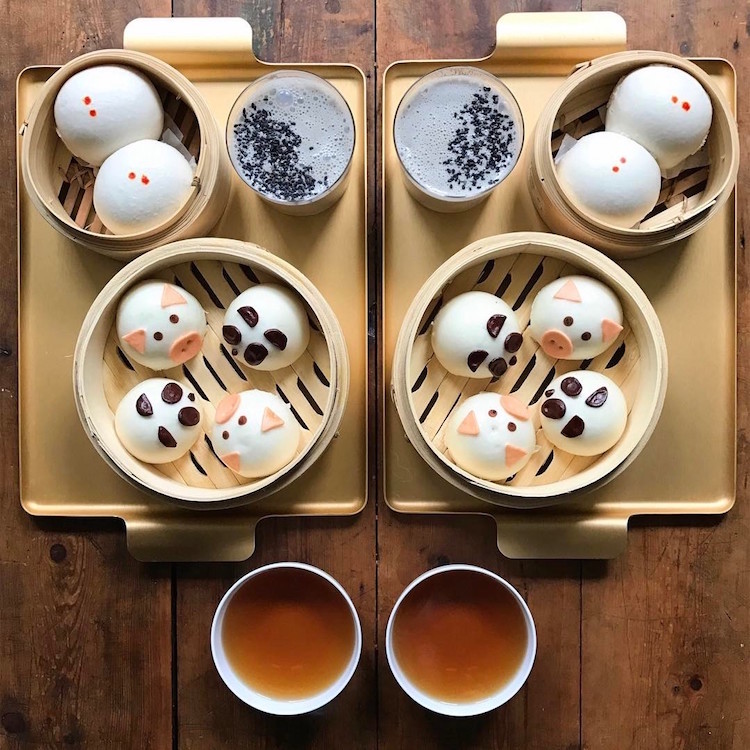 The incorporation of symmetry in any composition can make it eye-catching and memorable. It is the nature of human beings to be unconsciously attracted to symmetrical and synchronized items. Variant shapes and sizes can be put together in order to get a symmetric feel from the photograph. Once you can master the basic standard of symmetry, you can work with more complex ones such as dynamic symmetry. This technique indicates using a vibrant symmetry grid which is a sequel of lines that dissect the rectangular contour of your frame.
Incorporating repetition
Engaging factors are one of the most momentary components in a comprehensive background. Using identical ingredients with a linear placement is going to bring out the engaging effect in the photograph. This would be a cool placement order while taking flat lay photography. It's a fun factor of food photography to get to play with the subject and background.
Rembrandt lighting
Rembrandt lighting in photography is commonly used by portrait photographers, but competent shooting food can originate an advantage from its impressive impact. This subtle glint is stunning when it comes to intensifying the composition and freshness of a subject. You are not required to purchase many lighting appliances to get this lighting structure. One light source and reflector will do the job just fine. You also need a good camera for this kind of food photography.
Creative food photography ideas are not as intimidating as it seems to be. What matters the most is getting the right composition and approach while getting the perfect shot. What we did analyze is the importance of content for the viewers. All these ideas mentioned above I'm not the only ones that you can use. With better experience and Exploration in the field of food photography you can get used to having creative ideas for giving your audience quality content.