Are you looking for some Food Photography Backdrops for tempting food photographs? Do you also want to present your food photographs or leave snap stories on your web feed and social media in an artistic way with an attractive and tempting look? Then you are just in the right place.
Excellent food photography means perfect art. And this art comes from your creativity. But you might be thinking that this will be only achieved with a reasonable budget, then lessen your burden and worries because you can create and click the best food photographs by making your background and creative arrangements by simple DIYs. Yes, you read it correctly, DIYs.  
Higher quality images get more likes in the world of snap stories and gram feeds, and hence you must have already invested your budget for good quality camera and other essentials. Investing in a camera is a good decision, but why buy expensive backdrops when you can make cheap or even free of cost.
Just be creative with your ideas and take these suggestions, which we will read in this article. You will get to know about DIY backdrops after reading this article and will develop your creative skills. So let start with our DIY Food Photography Backdrops.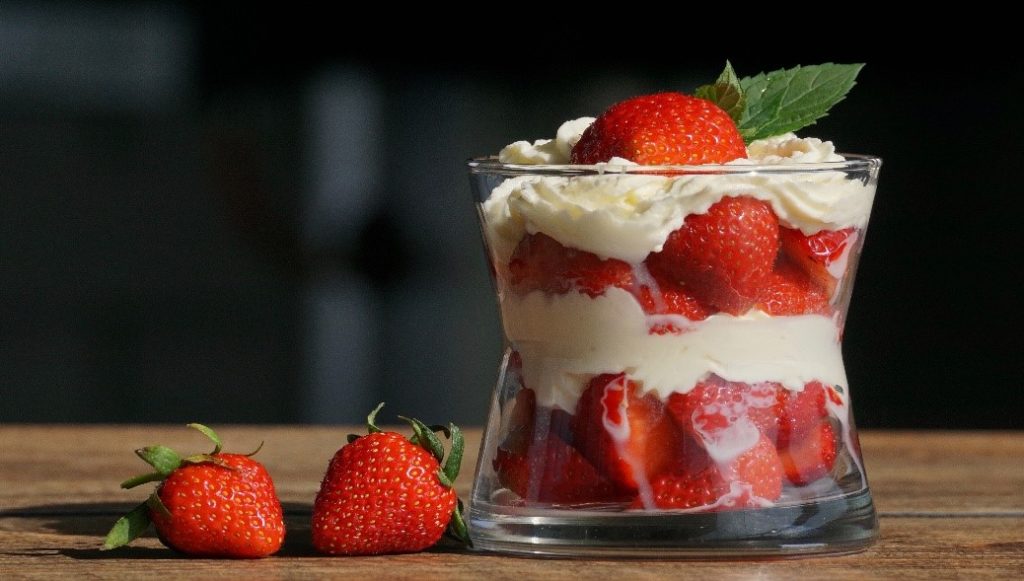 1. Kitchen
It would help if you started your food photography from your kitchen. You can use the kitchen slab or the tiles on the wall as the backdrop. There are many more things available in your kitchen like glasses, cooking stoves, cutting boards, spice box or small containers, etc., which you can use as a prop and is free. It gives a genuine and homemade feeling to your food photographs. Also, it looks very tempting if amazingly decorated and created the scene for the photo.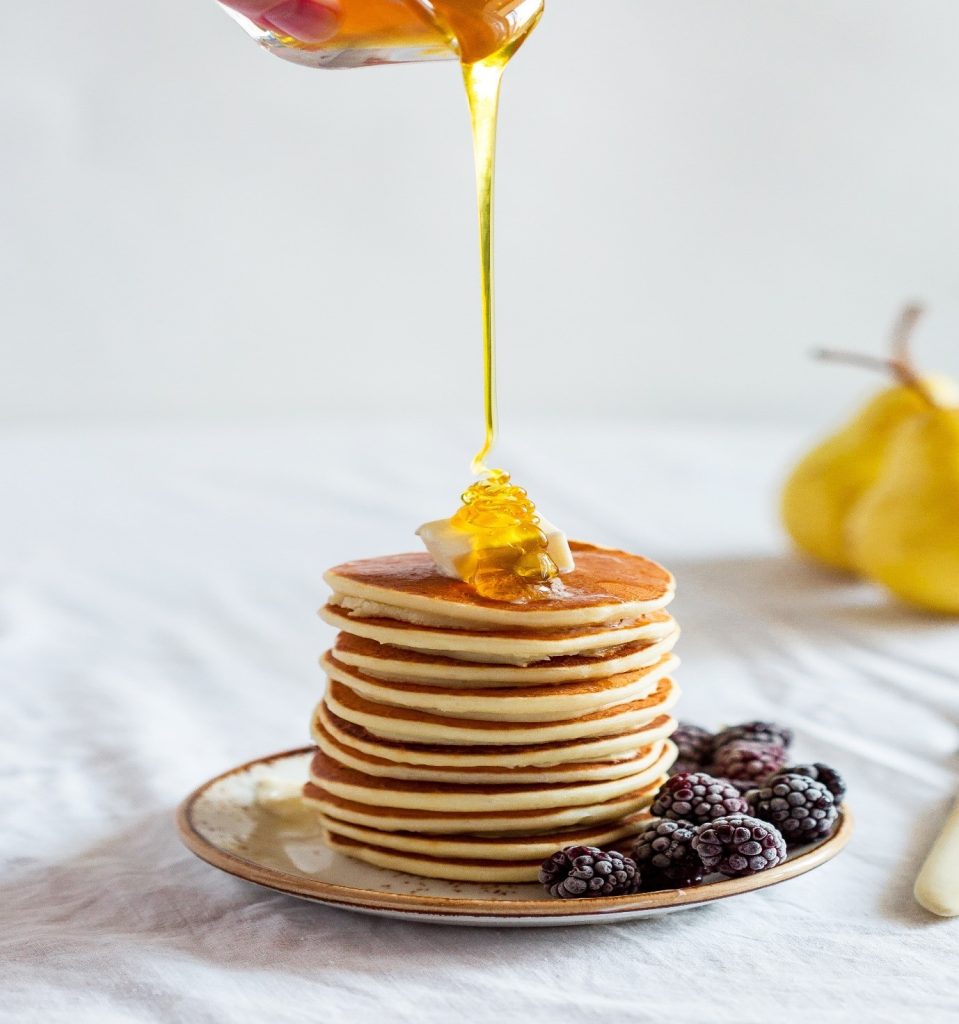 2. Tiles or Carpet
 If you have a tiled floor or any carpet, it is one of the unique ideas to use them for your food photography, and you can get the best overhead and complete scenario shot for your food imagery. Decorate your scene with props or make the floor a little messy for the best output of your photo depicting your hard work.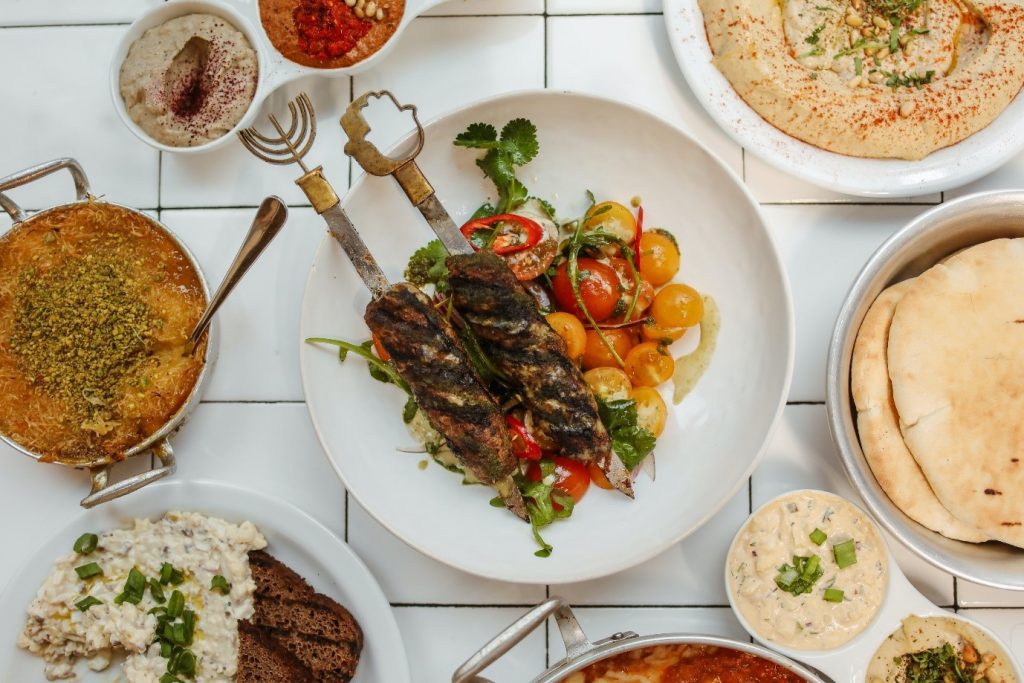 3. Wooden plywood or cutting board
The texture of wood adds a lovely rustic nature to the background and warmth to the photo. You can also use wooden cutting boards as it is an excellent option for food photography. It is also readily available because many want to give up old woods which is not in use. Do not choose any coloured wood as this becomes unflattering to foods and can be impossible to fix in post-processing. Just let the wood be in its form.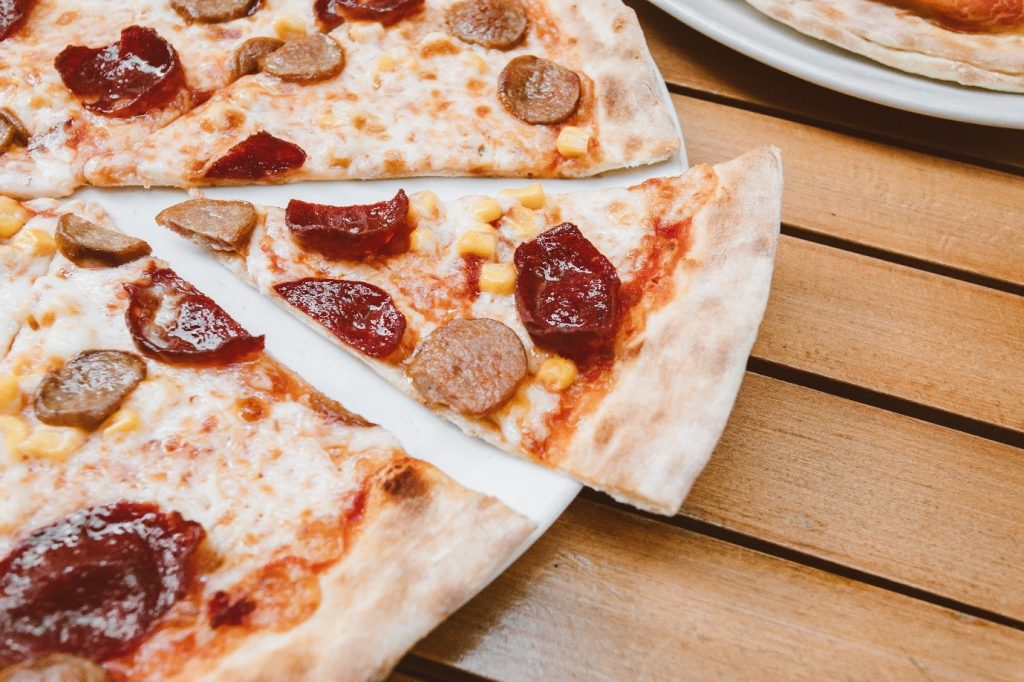 4. Fabric Backdrops
There are many choices and options in fabric backdrops, such as tablecloths, old clothes, tea towels, fabric scraps, napkins, curtains, and many more. All you must look at is the texture of the fabric and its pattern. Also, these fabric options are of low cost.
5. Papers
You must be having newspapers, scrap papers of different colours or wrapping papers at home. Even if you don't have it, it doesn't cost much. These papers will bring out the feeling of street-style foods in your photographs. Just make sure you put incorrect patterns in the background, and the coloured papers don't shine much to avoid distracting.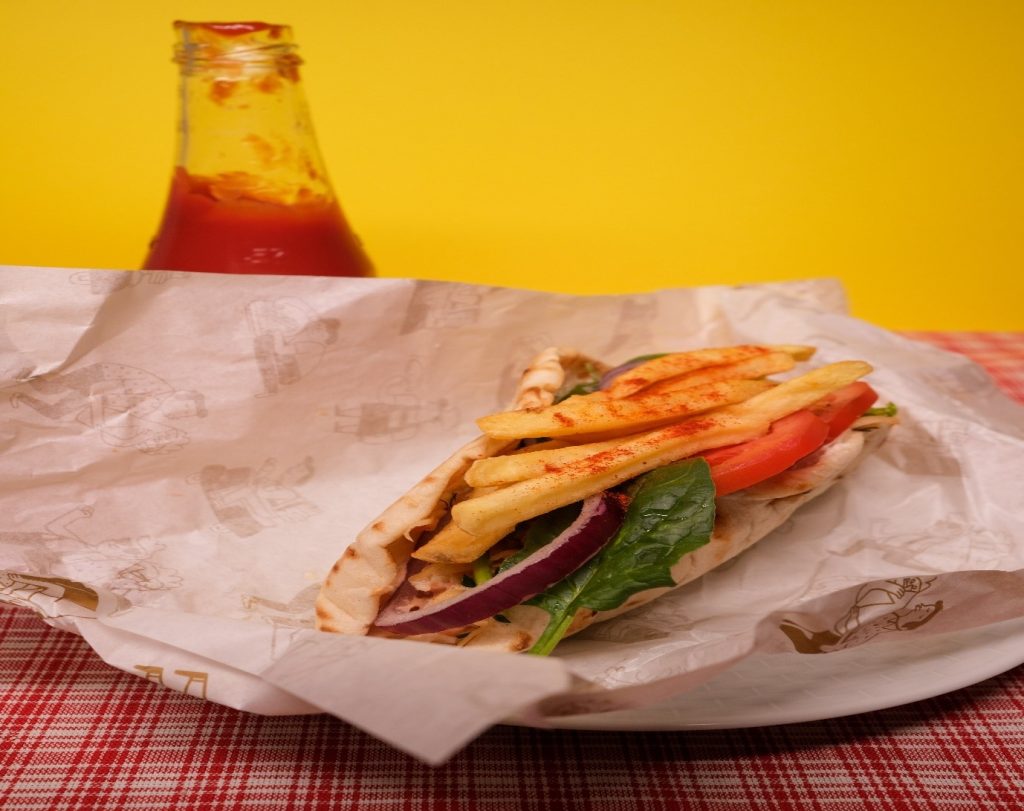 6. Paint
Painting your backdrops is a good idea. Be creative while choosing colour combination and use it carefully. You can select craft paint or wall paint but mostly prefer water-based paint. After selecting colours, you can use a sponge and dab on the surface you chose for photography or different objects to make art. Then put on any fabric piece to place the food dish. Make your brain work and bring out your creativity.
7. Baking Papers or Parchment Papers
Baking papers are perfect for adding an attractive background and overhead shots for photographing baked foods. Another option is parchment paper which is also not much expensive and looks fantastic in bright food imagery. You can crumple the baking paper or parchment paper to add texture to the background and reuse them later to photograph another food.
8. Trays
Vintage trays have become quite classy for food photographs, especially with scratches, patina, and texture.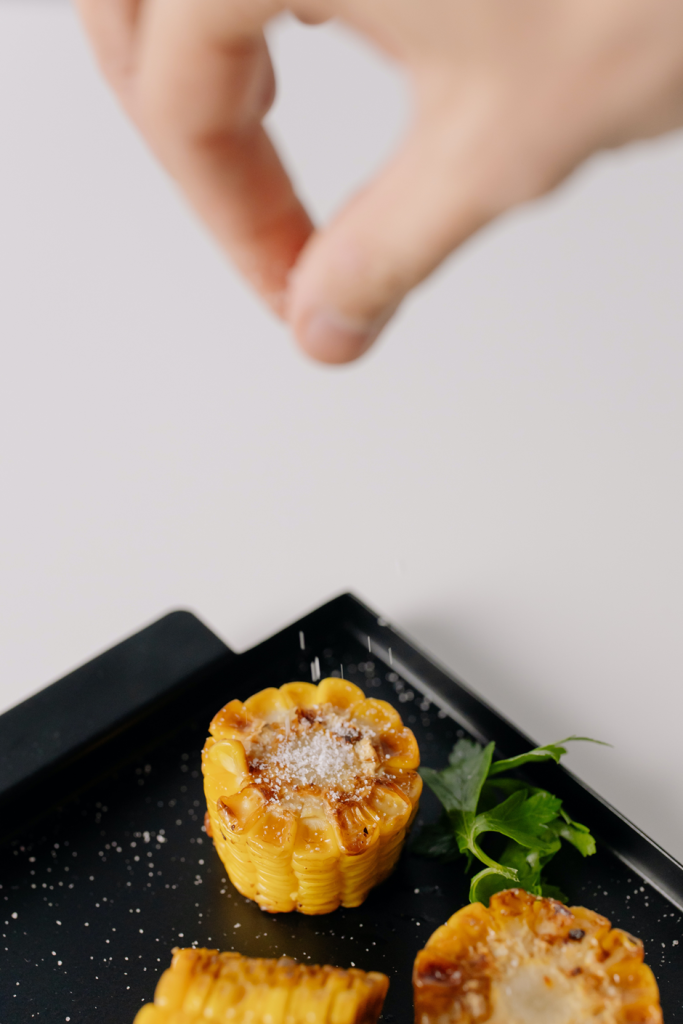 You can use it as a prop behind or beside your food, telling the food story. You can buy second-hand trays or at antique stores at lower prices. It can be a stunning backdrop because it doesn't come in distracting colours or textures. You can also use your metal baking trays for photography as it can be used from both sides that looks completely different.
9. Grocery Bags
Grocery bags are almost in every house and cost nothing. Make sure you use paper grocery bags and not plastic ones. Crumpled up your grocery bags and use them as a backdrop for an attractive look. It can be used for various foods, and it will enhance the natural colour of your food. Though it is for single use only since it comes free of cost, you can make it an option for your photography.
10. Burlap Backdrops
Burlap is perfect as a backdrop for layering in rustic and earthy images. It will look beautiful with some vegetables or a farmhouse scene. Use your backdrops according to the food theme, such as the scene in the photograph depicts some story & complements your food.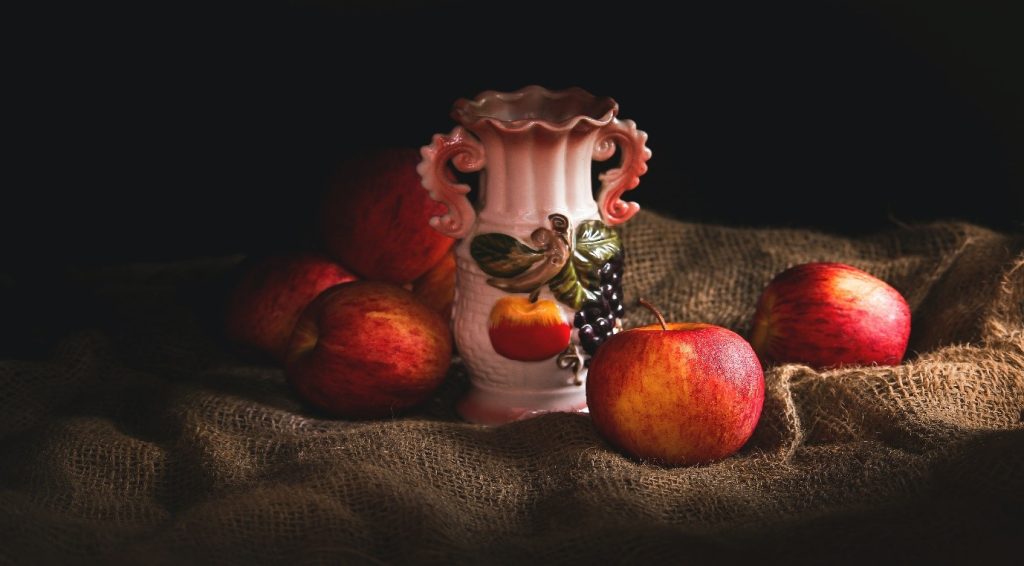 11. Plywood Sheet
Plywood sheets can work as an excellent backdrop for food photography. Not only is it cheap, but it is also very light and has a large surface area. Moreover, it comes in different colours and unique patterns. Since it can quickly get stained, so don't place foods directly on its surface.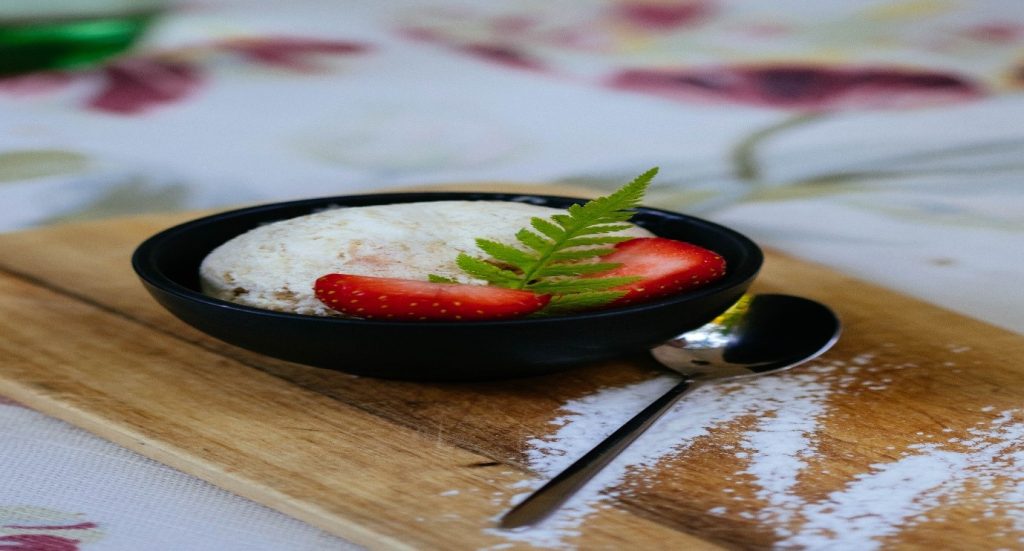 12. Unusual Objects
No doubt there might be too many unusual objects at your home. It would help if you used them for your photography as backdrops with your creative skills. Just be specific with patterns, shapes, colours, and textures to match it with your food. You can also use foods as backdrops for your food photography.
This would be wonderful because a dish comprises several ingredients, placed around somewhere for a great shot. For example- if you want to post your baked foods, you can use sugar, flour, or anything from the ingredient for shooting.  
I hope these DIY for food photography backdrops would help you, and you would be able to post more creative food photographs and help you in your profession too!
For more exciting food photography tips, hacks, and ideas, visit our website: Best Food Photography Services Mumbai (foodphotographymumbai.com).